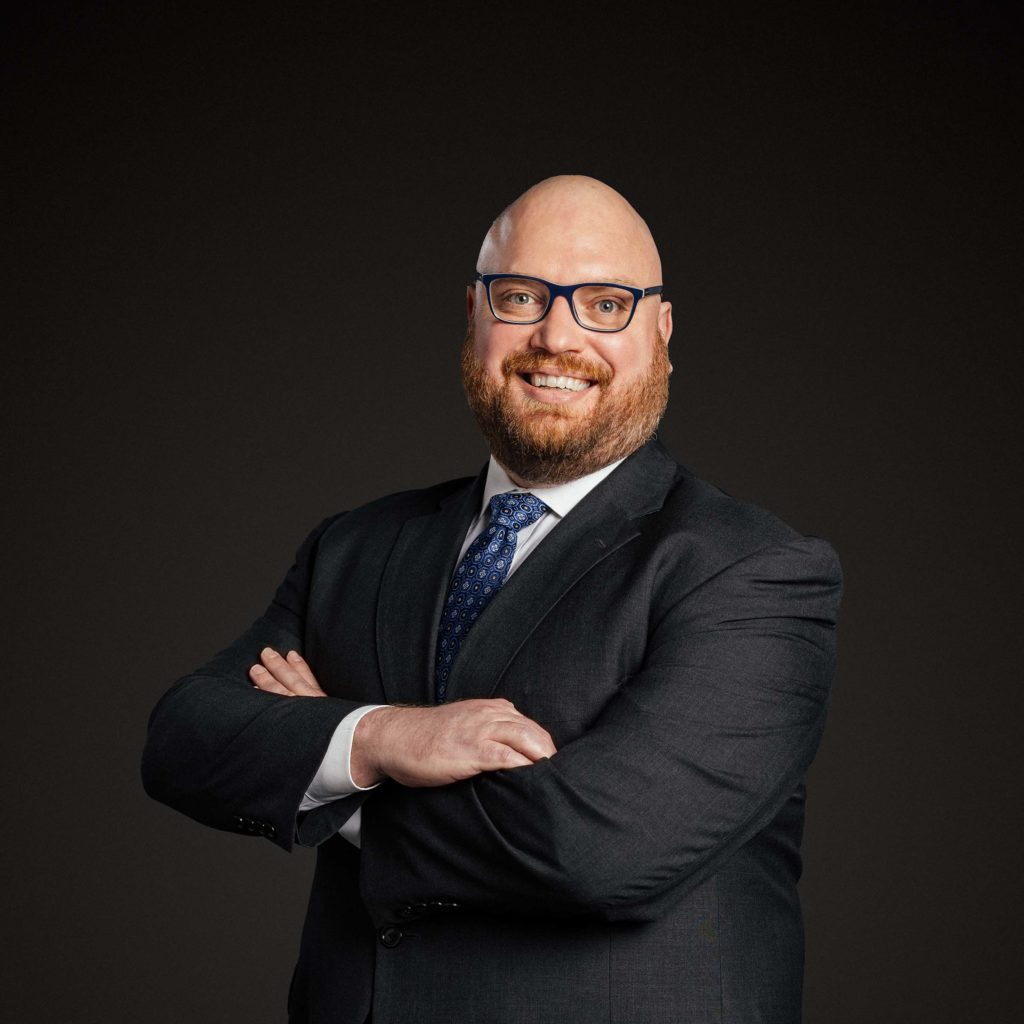 Rory handles cases in many practice areas in state and federal courts across the country. Rory helps people who have suffered serious or catastrophic injuries and people of have endured a loved one's wrongful death. Whatever the cause—whether a defective automotive part (e.g., seatbelt, airbag, tire, roof, gas tank, or seat) or other product, a car or truck driver's bad driving, or the negligence of someone who should know better—Rory is there to help. Rory also helps other lawyers figure out the most complex legal issues both before trial and on appeal. Along with others, Rory has helped his clients recover more than $50 million.
Rory grew up all over the South. Born in North Carolina, Rory moved to Florida at age two. At age twelve, he moved to Georgia and then moved again two years later—this time to Alabama. After graduating high school, Rory moved back to Georgia. Eventually making his way to Athens, Rory earned three degrees at the University of Georgia: a bachelor's and master's degree in philosophy as well as a law degree.
Rory graduated magna cum laude from the University of Georgia School of Law, finishing in the top 3 percent of his class and earning the Order of the Coif. During law school, he served as editor-in-chief of the Georgia Law Review. Rory was active in moot court, earning the Kerry Harike Joedeke Memorial Award for Excellence (recognizing an outstanding moot court board member) as well as finishing as a national semifinalist at the 2012 ABA National Appellate Advocacy Competition and as a semifinalist at the Talmadge Moot Court Competition. He was also the finalist in the J. Ralph Beaird First Year Closing Argument Competition. As a third-year law student, Rory took part in the law school's appellate litigation clinic, representing indigent prisoners before the U.S. Courts of Appeals for the Fourth and Eleventh Circuits.
After law school, Rory received two federal clerkships. He clerked for the Honorable Joel F. Dubina on the U.S. Court of Appeals for the Eleventh Circuit and the Honorable Timothy C. Batten Sr. on the U.S. District Court for the Northern District of Georgia. After his clerkships, Rory worked at a top-tier plaintiff's law firm handling complex cases. In late 2021, Rory left that firm and joined his friends and mentors Tedra L. Cannella and Robert H. Snyder Jr. as a partner/owner in their new endeavor Cannella Snyder LLC.
Since 2020, Rory has been honored as a Georgia Rising Star by Super Lawyers, an honor reserved for only 2.5% of Georgia lawyers. Rory serves on the Young Alumni Alumnae Committee for the University of Georgia School of Law.
Rory lives in Johns Creek with his wife and their two children.